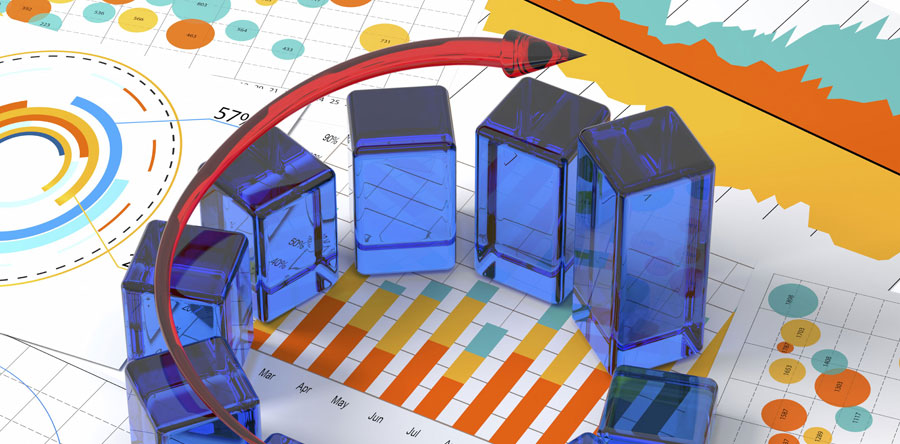 Investments
Domestic equities
U.S. Treasury
Government bonds
Municipal bonds
Corporate (including high yield) bonds
International bonds
Domestic and international equities
Sectors
Industry-specific funds
Money market funds
THIS PORTFOLIO IS DESIGNED FOR INVESTORS WHO DESIRE INCOME WITH SOME MODEST GROWTH POTENTIAL.
The Income & Growth Portfolio is a "tactically" managed portfolio which allocates into both bond and stock mutual funds. The portfolio assets are primarily allocated into bond mutual funds (including high yield corporate, government, and international bond funds). For example, we may have an investment allocation as follows: 60% of assets allocated into bond funds, with the remaining 40% invested in stock funds. During defensive market periods, money market funds may be utilized.
THIS IS A TOTAL RETURN PORTFOLIO FOR CLIENTS WHO WANT INCOME, WITH SOME MODEST GROWTH POTENTIAL.
When BCA's technical indicators determine that an upward trend in prices is established, BCA allocates investors' capital into fund(s), which are showing superior relative strength (top performing funds). Similarly, when BCA's indicators show the upward trend is deteriorating, we become more defensive by allocating capital into the safety of a money market fund. Preservation of principal and safety are important BCA objectives.
BCA's tactical allocation strives not only to improve returns, but more importantly, to reduce market risk, which helps keep your portfolio safe and secure during periods of uncertainty. The funds selected have no transaction costs, or commissions. Furthermore, BCA invests in the best performing fund categories and funds. For example, government bond and high yield corporate bonds do not necessarily perform the same. It's common for high yield bonds to far outperform government bonds during certain periods of our economic cycle. This tactical allocating, over time, greatly enhances the performance of your portfolio. By investing in the best performing fund categories, at the right time, BCA's tactical investment style can be highly rewarding.